Be Prepared For Major Events
A dedicated and reliable partner, count on MLU Services, Inc. to act in record time. Whether you need a disaster response plan, disaster support services, or vegetation management, MLU's recovery teams put their skills to work fast — to help communities get back to normal as safely and quickly as possible.
Temporary basecamp housing for emergency workforce to provide safety, comfort, and nutrition for increased performance and well-being of critical personnel.
TruComfort sleep system bunkhouses
HQ office quarters and manager's trailers
Dining hall, restrooms & showers, laundry
Complete turnkey traffic control services that safely guides motorists and pedestrians in a clear and positive manner through temporary work zones. 
Road user and worker safety #1 priority
Permitting & coordinating with municipalities
Certified flaggers and safety officers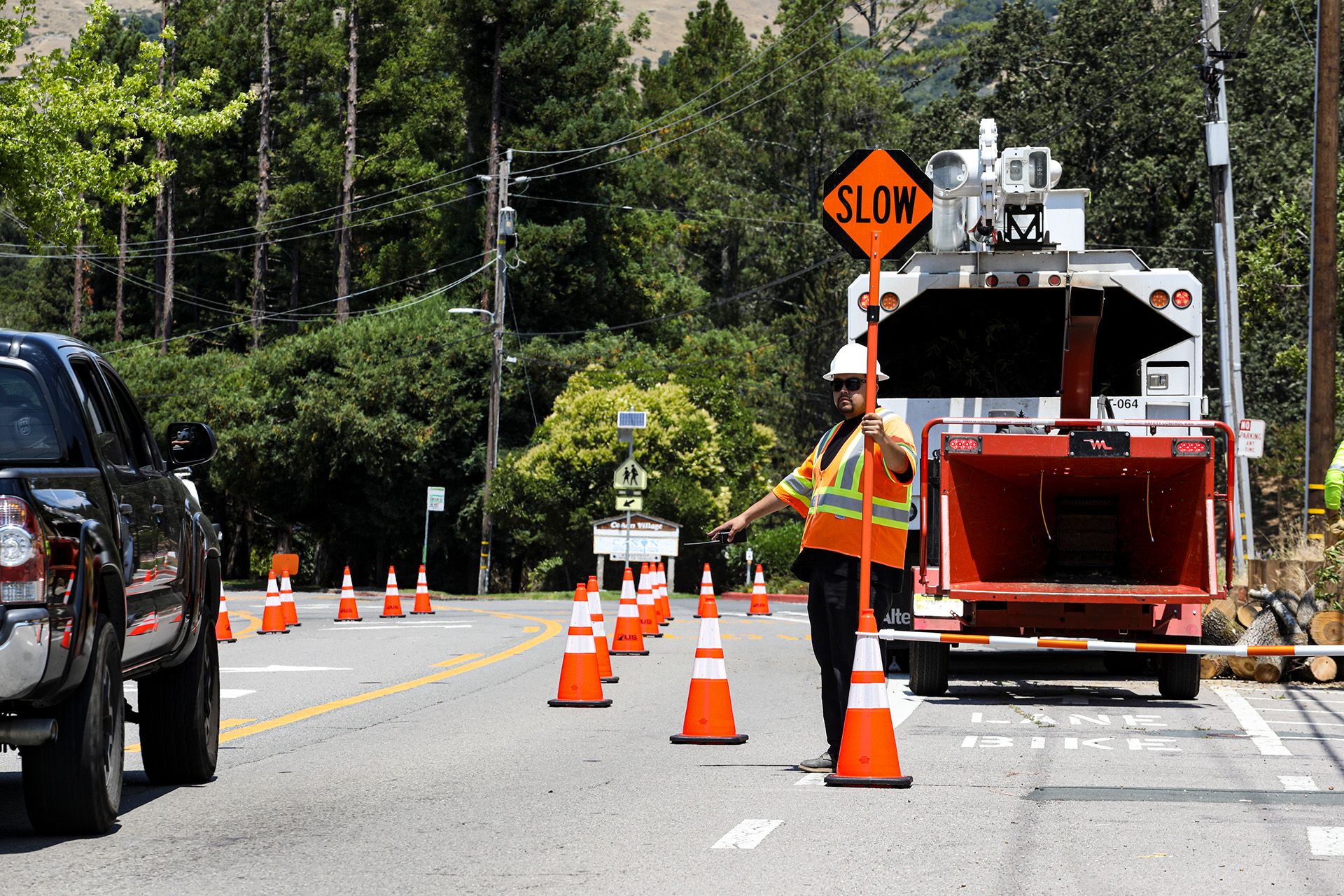 Our debris management professionals have decades of experience to readily deploy all the necessary teams and special equipment to successfully handle the aftermath of any event. 
For utility, government, and private sector
Highly specialized and certified crews
Well equipped with extensive fleet
Tempory housing communities built from the ground up including all infrastructure and hundreds of homesites that give displaced families a secure place to live.
Furnished single-family trailers
Electricity, water, & sewage
Community recreation areas
Vegetation management for utility companies and government agencies to safely clear hazardous right-of-way for workforce crews and others before or during a major event.
Emergency power line clearance
Heavy duty debris removal
Remote-controlled grapple tree removal
Turnkey operations for the deployment, management, and demobilization of temporary drive through, wrap-around, or mobile vaccination units.
Climate controlled tents and facilities
Catering, restrooms, and medical units
Sub-zero refrigeration & storage
All staging and logistics
Immediately deployed in support of impacted communities.
Mission Readiness Approach
MLU has the expertise and the inventory necessary to support temporary facilities and right-of-way clearing required for large-scale operations.
We immediately deploy staging and logistics services as soon as an emergency response is needed; and we activate our project management services to oversee the management of all base camp, utility support, and turnkey related tasks. 
Self-owned inventory and strong a supply chain is key to our ability to keep costs down, and to deploy faster.